There are many reasons for Children not taking part in regular exercise; lack of confidence in team games, lack of resources & facilities available, inactive parents, money, transport, preference to play computer games … the list goes on.
Fitness classes are available for Children from age 5 – 16 and there are a variety of class formats available using various equipment and more importantly lots of imagination!
All lessons are planned and organised in advance so that they are suitable to the age & fitness level of the children, therefore reaching the desired outcome. Available for after school clubs, school PE lessons, fitness kids parties, sports groups, corporate events and special population groups.
With all of the child fitness sessions I aim to build and maintain the fitness levels of children but most importantly build their confidence and self-esteem so that they grow into happy & healthy young adults.
Zumba

®

Kids &Zumba

®

Kids Jr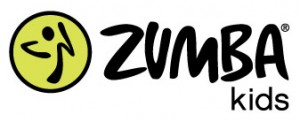 Zumba® Kids Jr. classes are a dance 'n' play party for lil' feet where pint-sized party animals get silly, dream big and begin their journey to a healthy future. This program is where 4- to 6-year-olds just let loose and be themselves – little bundles of natural energy that are endlessly curious about new sounds and experiences! Here they can socialize, move to age-appropriate music and play games with other kids.
Zumbatomic® is now Zumba® Kids and Zumba® Kids Jr.
Children will learn fitness dances, play fun motivational games, and learn new rhythms and styles of music and culture.  All classes are taught to not only cultivate individuality and creativity, but to develop leadership, respect, team work, pride, confidence, and responsibility.
Game Based
Team, pairs & individual games that encourage team work, inclusion, imagination & fun.
The aim the session is for children to have fun & use their imagination . . . they won't even notice that they are exercising.
Sessions can be themed; Treasure Island circuits, off to the Zoo, around the world, to name a few.  This is great for developing the imagination of younger children.  For older children the session can simply be fun games such as cat & mouse or relay races.
Sports Fun
Team and individual games that build on specific sports skills; Eye – Ball co-ordination, racket skills & general co-ordination.
Games can include; sports circuits, basketball relays, football skills, racket games, catching and throwing games.
The aim is to build confidence and skills for team and solo sports, but to also be fun and engaging at the same time.
Dance Fit
After completing a fun warm up the children will learn dance steps as part of a circuit and then use these steps to build up a full dance routine.   Dance routines can be in various styles such as street dance, Latino, modern, show dance right the way through to rock n roll.
The aim is to build confidence and improve on co-ordination and timing, then finish with fun routines to take home and use at the school disco or even their living room 😉
Zumba®, Zumbatomic® & Zumba® Kids and the Zumba Fitness logos are trademarks of Zumba Fitness, LLC, used under license.